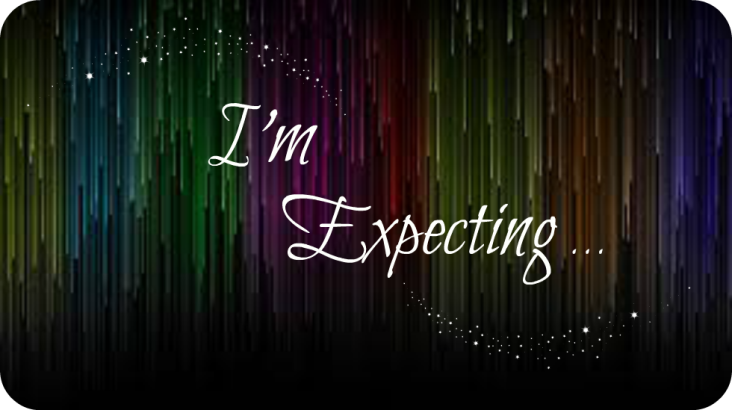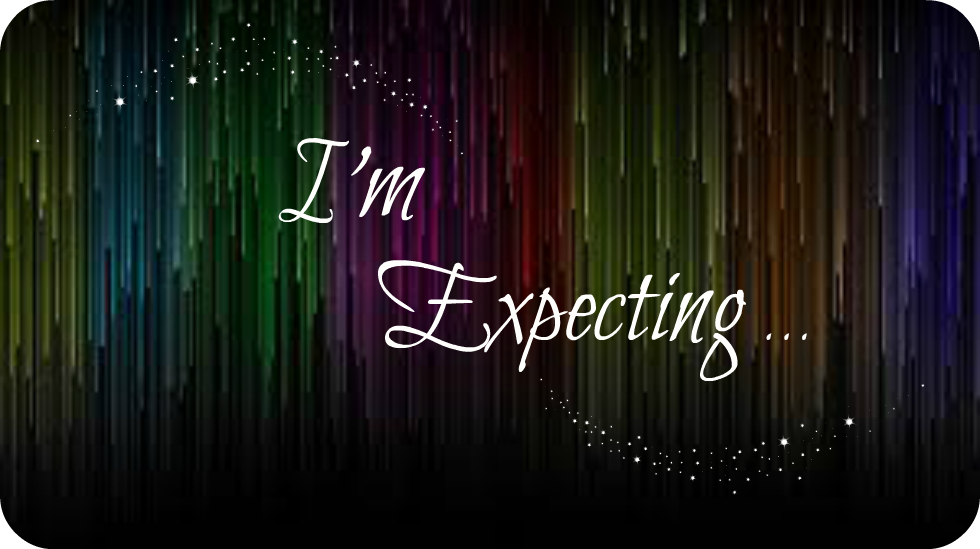 I'm expecting…such powerful optimistically hopeful words.  Like when a woman is to give birth to a baby, we say, "she is expecting."  There is life growing and being nurtured.  Being tended to until the time of birth.  She doesn't forget about the expectancy, but rather longs for the day when the fullness of the pregnancy comes about and a new beginning is birthed.  While I am not expecting in that sort of situation, I am expecting something great of God. Expectation is something as Christians that we should all have, because without it we are left with a stagnant relationship laced with doubt.
"Doubt is a symptom of something deeper."
Last Monday was a crucial day for me.  A little over a year ago, I had testing done that showed basically I was greatly deficient in critical vitamins, minerals, and amino acids that my body needs to function properly.  The cause of the issue was many different diagnoses that basically was preventing my body from absorbing the nutrients I need.  In return, my body was very sick and this was creating many symptoms.  Recently, I have received a few other diagnoses that has prompted my doctor to do a similar test, but just more in-depth.  And last Monday was the day that I did the test…and then I wait.
I can not lie.  I have had my moments.  Reactions to supplements that left me sometimes feeling like I was dying or losing my mind, to feeling helpless, hopeless, and even asking God why He wasn't helping me…I was mad!  I felt abandoned.  Alone.  Forgotten.  Isolated. But some where deep within me, deep where the words that had been stored in my spirit throughout my life from my husband, my mom, my dad, aunts, uncles, preachers, and Sunday school teachers rose up in me.  They rose up and reminded me that those feelings were deceitful lies.  Not to lose hope…keep on expecting.  I serve a God that does not leave or forsake.  He is a God is able to do and willing to do more than I could ever expect.  When I say I need a healing, He is saying, "I AM your Healer."  When I say in the darkness of night that I need peace and comfort, He is saying, "I AM your comforter and Prince of Peace."  He is the Great I AM and will alway be more than enough.  You see, the reason for my anger and sudden polar extreme of feelings was because I was expecting such great things from God, but He wasn't doing it in my time.  I didn't feel that I needed to go through all that for Him to get me to where I needed to be.  Have you ever felt that way?  It's an overwhelming feeling that will make you lose sight of exception and blur it with a smoke screen of doubt.
In due time though, God reminded me of something.  Sitting in Sunday School class one morning, after just coming out of a 4 week reaction that was the worst in my life, I heard the teacher say these words.  In 1 Perter 5:10 it says, "And the God of all grace, who called you to His eternal glory in Christ, after you have suffered a little while, will Himself restore you and make your strong, firm and steadfast."  His Word is like a double edged sword…and it pierced straight through the pain, anger, and doubt.  My heart was overwhelmed by this response.  It was an answer to my "why, God."
"Our level of expectation reflects the level of our faith in God to do it."
Today, I'm expecting.  I'm expecting great things.  I believe in a Jesus that still heals.  He is the same Jesus that walked the streets of Galilee healing the sick.  Our God is never changing.  He held back the Red Sea, bought down the wall of Jericho, provided a sacrifice for Abraham, gave Sarah a baby in her later years, took Saul and transformed him to Paul, Created the Earth and sent Jesus to be our Savior.  Our level of expectation reflects the level of our faith in God to do it.
The world we live in today, encourages "right now" responses and results.  If we don't get them in the moment we want them, our faith begins to dwindle, our hope starts to fade away, and our ears and heart begin to hear the doubts whispered around us and eventually you no longer expect anything even though you still want it and ask for it.  As Christians, when we choose to stand on our Solid Rock, we have to remember Jesus is not burger king (have it your way), God's timing is not internet speed (however, it can be), and our hope, faith and expectation should not be shaken, because it didn't turn out as defined by our deadlines or circumstances.  When we stand on our Solid Rock, we have to remember, He is a Faithful God, filled with promises that time after time deliver Hope when we are obedient in Faith.  Our best interest is His priority.  We have to remember His ways and thoughts are higher than ours.  However, we have to trust Him.  Expect Him to do it.  And never lose hope…keep on seeking Him, praying, and never give up, because He will never give up on you!!
Today, I encourage you to stop wanting and begin expecting.  It does not matter how big or small the need is, I know He is capable.  Seek His guidance and His will for the area you have a need in and then allow Him to minister to you.  Watch your words and your thoughts.  Don't let doubt and expectation stealers to creep in.  Be filled with His Word.  Find a scripture and speak that over your situation.  It's amazing how God's Word can bring life into situations we thought were impossible or "dead."  We serve a living God that is in the life giving "business."
I would like to pray for each of you today:
Dear Heavenly Father, 
Lord, I pray for each person that visited this page today.  I know God that you see every need, hurt, and desire of their heart.  I know you have seen the array of emotions they have felt including the worry and stress of life.  I know though, God, that you are bigger than all we face.  I know that you are the One who gives us peace, rest, and comfort if we just surrender those parts of our live's to you.  So, right now, I pray Lord that you touch every need in each person's life.  I pray that you minister to each of them as only you can.  I speak to bondages that have them bound up and feeling hopeless and defeated.  I bind them in Jesus Name and loose the freedom that Jesus has given over their lives in Jesus Name.  I bind doubt, hopelessness, fear, stress, anxiety, defeat and every unclean thing that is not of You.  I  loose God's Word over their lives that says where the Spirit of the Lord is there is Freedom.  I pray that in each person, Jesus, that their faith becomes bold, their hope in you is everlasting and their expectation for You to do great and mighty things is unshakable.  I pray for breakthroughs that seem impossible.  Shut doors that need to be shut and open doors that need to be open.  Give them peace to confirm your Will in them.  Thank you for what you are about to do.  In Jesus Name. Amen.