World of Gervase: A Year in Review 2015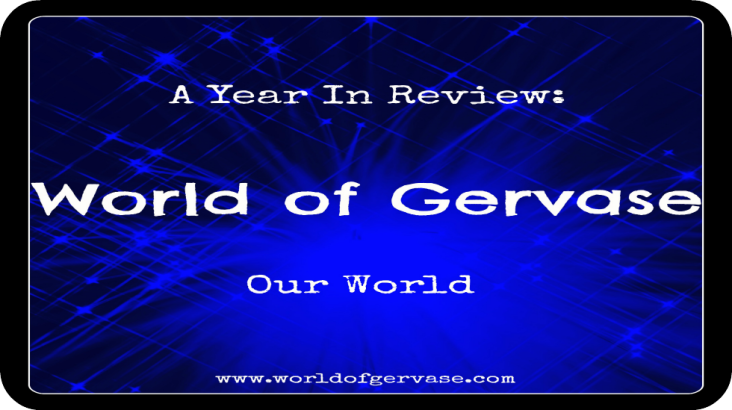 Can you believe it?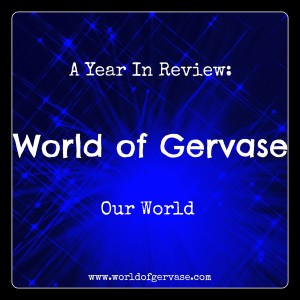 Another year has come and almost gone.  A few days left in 2015, I think this is prime opportunity to examine what God has brought us through in this year.
I'm not gonna lie, this year hasn't been a walk in the park.  There have been battles and struggles.  Medically, our family has been through a lot.  Phillip faced kidney stone issues and possible complications and unexplained headaches. But as always, God was faithful and brought healing in those areas.  My mom has had numerous medical issues this past year.  It was beyond stressful to say the least.  There have been many visits to the hospital, while still trying to homeschool Noah and keep our household in order of some sort.  But again, as always, God brought order, peace, and has begun healing in her.  There have been medical issues faced by Phillip's side of the family as well.  Noah faced the possibility of oral surgery, because his teeth were not doing what they were supposed to do for his permanent teeth to come in properly.  And again, we prayed and prayed, and God was faithful.  No surgery, but yet the teeth came in and completely turned into a straightened position without assistance by man. And then there's me…
Just as I have started the last previous years, I started off 2015 sick.  Honestly, I didn't realize how sick I was.  It was a scary, lonely, and dark place.  I desired so greatly for so many prayers.  I needed to know I had support.  I needed to physically hear the prayers.  I needed to be encouraged and lifted up.  While I know my family and few close friends prayed, I needed more. This was a year that I got answers.  At one point, I remember saying to God, "Lord, I know you are my healer, and you will heal me, but God I need answers…please God, just give me answers…"  And He did.  2015 was a year that I got answers.  One diagnosis after another came in and honestly, it was overwhelming.  I was overwhelmed to have answers by joy to just know, but also stress because I did know.  I truly believe God hides things from our knowledge sometimes to protect us.  However, I also believe He will reveal it to us in due time, if need be.  We often forget that His ways and thoughts are higher than ours…He is God and we are not.
I became consumed by all things medical.  I researched and researched.  Analyzed. Read. Asked Questions to many high profile professionals in my areas of illness.  I became more stressed.  Weakened.  More Tired.  Frustrated.  I took so many tests.  Tried more new supplements to help correct issues and reacted horribly to them.  I remember at one point I was listening to Hillsong's "Healer" song and the chorus that says:
I believe You're my Healer
I believe You are all I need
I believe You're my Portion
I believe You're more than enough for me
Jesus You're all I need
That would always strike something in my spirt.  Especially the "you are all I need" part.  At this point in the year, my doctor wanted me to take something that would help overwrite how my DNA worked.  The DNA that God wrote.  The DNA that was designed and created by the hands of my Creator.  The doctor said it was the only way, but my spirit said otherwise.  Yes, I saw the test that said there was an issue in the DNA that was making me sick.  It made me react to things I shouldn't react to.  It made me not feel great and effected multiple systems in my body.  In that moment, I surrendered it all to God.  In fact, I began to renounce the illnesses in Jesus Name.  I asked God for the Holy Spirt to direct me.  Direct me if i should or should not take something.  He is my great physician.  I believe and know healing is taking place and the full manifestation is in the works.  As we finish up this year of 2015, I don't end it sick.  I end it the healed in Christ.
"For I know the thoughts that I think toward you, says the Lord, thoughts of peace and not of evil, to give you a future and a hope."  Jeremiah 29:11
2015 also brought an unexpected move in our lives, one we did not expect.  In October, we met with our pastor and told him that God was calling us to another church.  God knows what we need and where we need to be.  While it was sad to say good-bye to friends, we know without a doubt we are where God needed us to move to.  We are so very thankful for the new home church that we have been placed and called to.  This is definitely a new season for us.  A season of growth.  A season of preparation.  Even a time of incubation.  We are extremely excited about what God is up to.
On a personal level, Phillip and I celebrated fifteen years of marriage this year.  We celebrated our anniversary at Walt Disney World with Noah.  We stayed at the Polynesian Resort as we did on our honeymoon.  We visited a few parks and greatly enjoyed the luxury of being able to eat out.  It was a great time and I'm so very blessed that God gave me such a loyal, hard working, God-fearing and handsome husband.
On that trip, we also began our endeavor of vlogging.  We had lots of fun with it and was very surprised that people wanted to watch our family.  We loved hearing the feedback from everyone and how they found the videos entertaining and encouraging. Our reasoning for vlogging was to show others that the life of Christianity does not have to be boring, but also it is not perfect. We face life just like everyone else, except we do it with Jesus and His forgiveness.  However, sadly a few months after starting the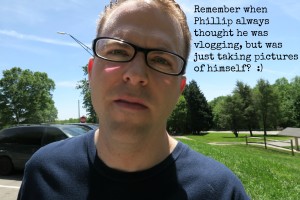 vlogging adventure, we faced serious security issues.  The issues were reported to the appropriate authorities and all of our vlogs were blocked on YouTube for safety purposes.  We have considered vlogging again, but have not made a definitive decision as of now.
Another area that we have continued working on in 2015 is homeschooling.  Noah is in first grade and we have made a number of curriculum changes.  That is one of the reasons I absolutely love homeschooling.  I get to see if the curriculum is working for Noah and if it's not then we can make adjustments.  While we danced with the idea of Noah starting private school in 2016, we have decided that we will continue in the homeschooling journey.  Additionally though, Noah has taken up dance and basketball, and continues drumming as extracurriculum activities and hobbies.
Hmmmm….I feel like I'm forgetting something…oh wait, I know what it is…the birth of this blog: World of Gervase.  In April, we officially launched the blog: World of Gervase.  While I haven't been able to add as much content as I've desired to, it has still served it's purpose to minister and encourage.  To date, the blog has reached 70 countries and has had thousands upon thousands of hits to the site.  I look forward to seeing how God wants to develop and further the blog and what areas it may branch off into.  Until then, I pray you all have a blessed and prosperous New Year and from our world to your world, go tell the world.