Hello!  Welcome to the World of Gervase.  This blog is all about our life.  Like most people these days, our life is jam packed with everyday routines, surprises along the way, work, homeschool, ministry, church, friends, family, stress, love, and at the center of it all, Jesus! So why blog about it, you ask?  We can all learn from others, what they go through and how they handle it.  Sometimes knowing others are going through the same old stuff you are can give a sense of comfort.  Honestly, life can be hard.  If I can share what we are going through and learning from it, then I see that as a ministry opportunity and a form of encouragement.
1 Thessalonians 5:11 "Therefore, encourage one another and build each other up, just as in fact you are doing."
I am a stay a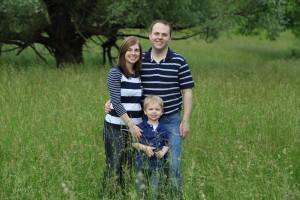 t home mom that homeschools our son, supports my husband in his business and our ministry, and makes sure that our home is always home.  I have a Bachelor of Social Work Degree and a Masters in Clinical Christian Counseling.  I am a Licensed Clinical Christian Counselor (NCCA) and a member of the American Association of Christian Counselors.
My husband is an Ordained Bishop with Church of God (Cleveland, TN).  He is also a tax accountant.  He is my best friend and I'm so thankful we get to travel this journey together.
Our son is a spy, ninja, pirate, soldier, firefighter, policeman, drummer, dancer, singer, and all around amazing little boy that we have been blessed beyond measure to be his parents.
Let's be real.  Life can be busy.  Life can be crazy.  Life can be crazy busy.  No matter what though, we know we want Jesus at the center of it all.  He is our strength, peace, strong tower, and gives directions through it all.  So, welcome to this journey, where we are living…loving…and learning!